PHILIPPINES BLOG
Traveling to the Philippines? Then you've come to the right place! Feel free to explore the blogs I've posted here to make planning your trip easier.
El Nido Palawan is a dream paradise known for its white sand beaches, turquoise crystal-clear waters, beautiful corals, hidden lagoons, stunning limestone cliffs and a lot more!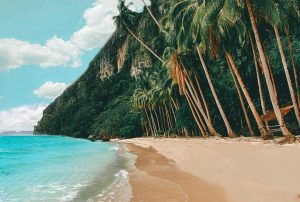 Beaches in El Nido is the primary reason why this northern part of Palawan became a famous tourist destination in the Philippines. From stunning limestone cliffs, beautiful islands and islets to jungles. From budget to luxury travellers, there is always plenty of options for everyone.
El Nido day trip is definitely a must for everyone visiting the beautiful northern part of Palawan. We all know that El Nido is home to some of the world's most beautiful lagoons, white-sand beaches and breathtaking corals but it has so much more to offer!
Follow me on Facebook and Instagram.
Make sure to subscribe to my newsletter to be updated and inspired with new travel destinations!
…AND feel free to email me if you have any questions or suggestions of blog topics you'd like me to write about.