El Nido day trip is definitely a must for everyone visiting the beautiful northern part of Palawan. We all know that El Nido is home to some of the world's most beautiful lagoons, white-sand beaches and breathtaking corals but it has so much more to offer!

El Nido day trip can be done either on your own or by hiring a transport service. A day is enough to see most places outside of town.
Prior to our trip, we couldn't find any recent post or reviews about getting around the island by motorbike. That's why I decided to write a separate post and the only focus of this blog.
Also Read: El Nido Palawan: Your Ultimate Travel Guide

El Nido Day Trip: Why With a Motorbike?
We've been traveling around Asia for a year now and we always look for opportunities to explore different places on our own… and by motorbike for so many reasons!
If you know how to drive or don't know how to but love the feeling of riding a motorbike then you'll agree that it's always the best idea. Some people find it risky, but hey, it's part of the fun! We just prefer to explore on our own rather than joining tours. It allows us to choose what we wanted to see and how much time we want to spend seeing it. It's also cheaper and usually faster compared to renting a car.
Note: Inland El Nido tours are also available either with a van or tricycle. You can organize with your hotel or through the numerous tour agencies downtown.
Also Read: El Nido Palawan:Your Ultimate Travel Guide
El Nido Day Trip: Motorbike Rental
You can find plenty of scooter and motorbike rental places almost everywhere in downtown El Nido. They're also available along Corong-corong town.
We arrived in El Nido when Vlad, my fiance, realized that we've already passed by our hotel which was 2 kilometers away. He woke me up while I was having a nice nap, we got off the van and suddenly felt the strong heat of the sun; I wasn't ready for it! I started getting grumpy and giving him the look: I'm not carrying my luggage and walking in the hot sun trying to figure out how to get to our hotel. Google maps wasn't cooperating either (blame it to the poor internet connection in El Nido!).

A couple of tricycle drivers have passed and asked where we're headed and offered us a ride to our hotel for P200. We refused thinking that it's too expensive. Then we realized that maybe renting motorbike is a lot more convenient. El Nido is really hot so you just can't comfortably walk in the streets during the day.
We found a rental place at the building by Caltex gas station in front of Corong-Corong market. There are a couple of other rental places there, so you don't have to necessarily go to El Nido town. We agreed at the price of P500 which the other guy on the street offered us for P700! Just try to haggle or keep looking at different rental places until you find a good deal.
Well, it's a bigger and newer scooter (Yamaha 155) so it wasn't that bad for the price. He allowed us to bring the scooter to El Nido airport too but its not recommended if you have heavy luggages.
If you want to rent the same scooter from the same guy, you can contact him at 0917-728-8804. He was really nice and easy to deal with.
Note: Prices in renting a motorbike in El Nido is between P500-P700 depending on the type of bike. But semi-automatic ones which are good for dirt roads are usually more expensive.
El Nido Day Trip: Places to Visit
Now it's time to explore the beautiful El Nido. You'll know when you're outside of town when you're no longer driving through the busy, crowded streets. You will be welcomed by the lush greenery of rice paddies, palm trees and beautiful views of the ocean. Here are the top places I recommend squeezing in your El Nido day trip:
Nacpan Beach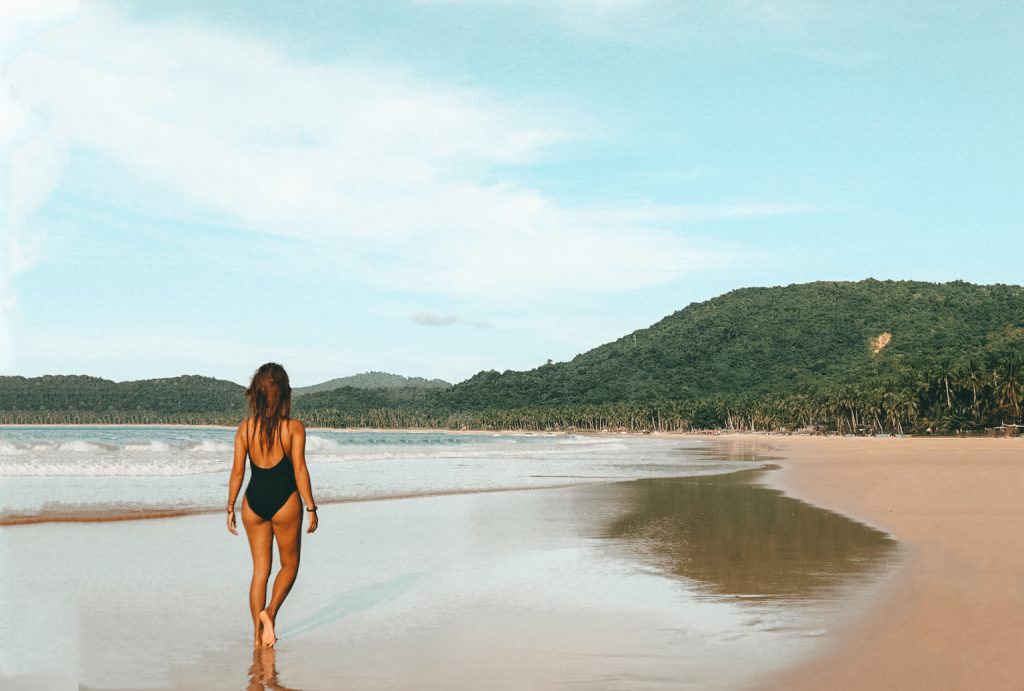 Not just a famous beach in El Nido but also known as one of the best beaches in the world! It took us 40-50 minutes driving through the nice scenery to find the sign going to the beach. From the main road, we drove through the wooden bridge and uneven dirt road before we got there.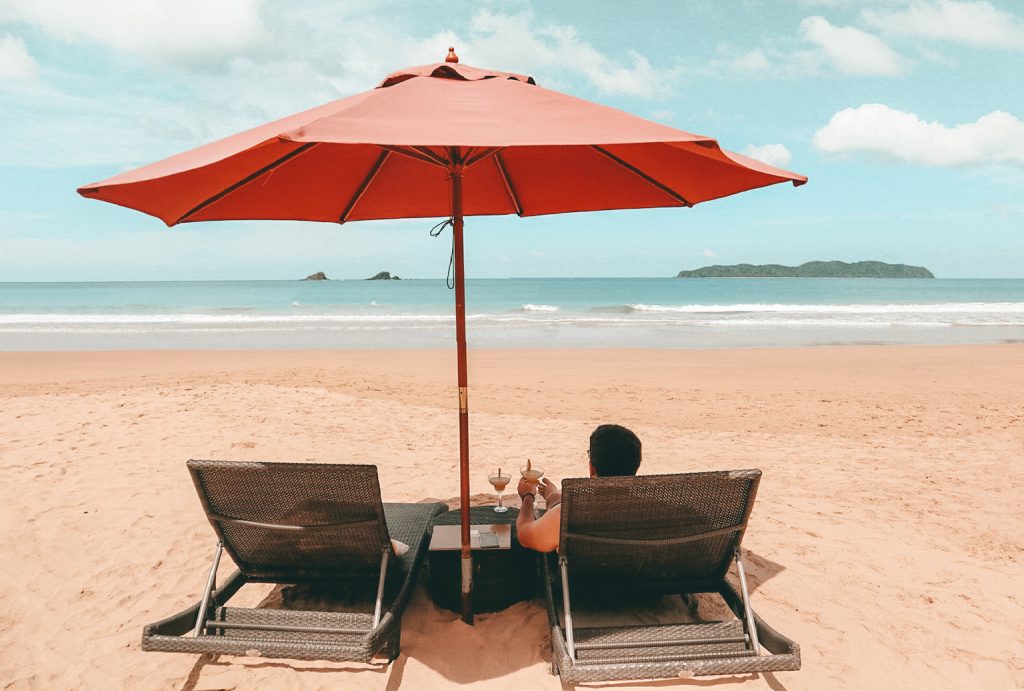 By the entrance gate, we were asked to register our names and received flyers from different restaurants. We then drove all the way to the parking lot close to the beach.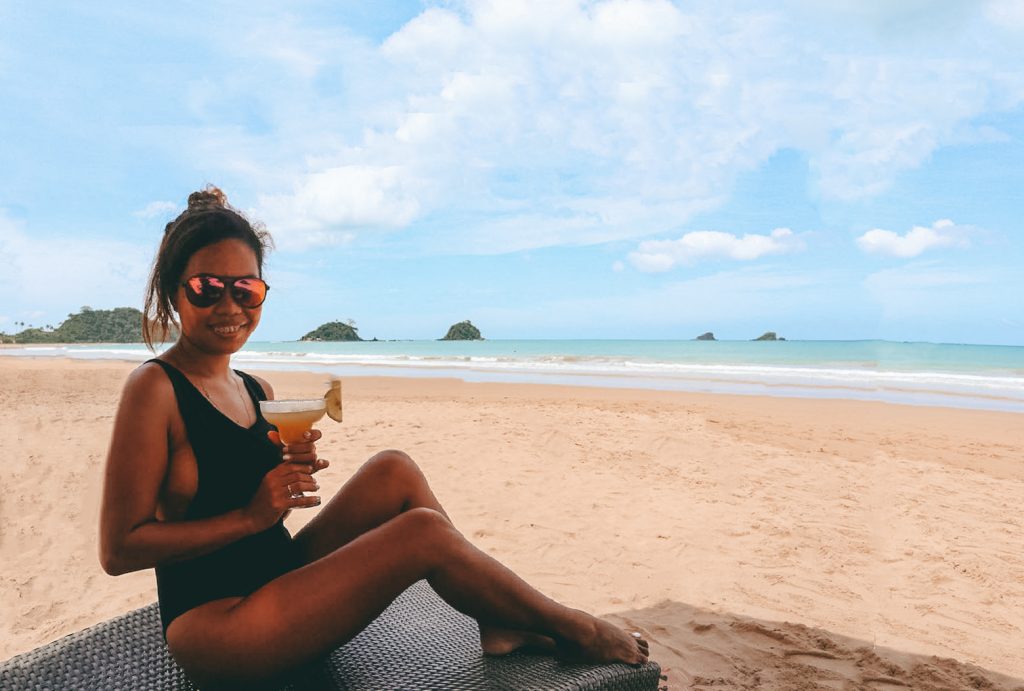 It's a perfect place to enjoy lunch, snacks or drinks at the beach. Though not fully developed, you'll have some nice and decent places to choose from.
Read More: Best Beaches in El Nido
Duli Beach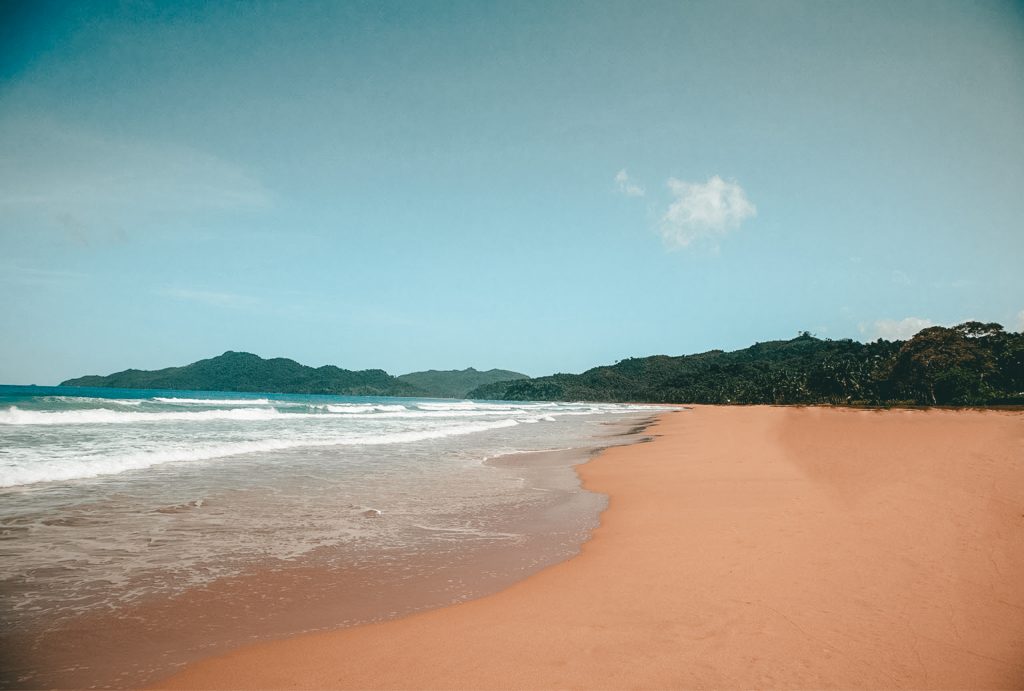 Going back to the main road, we continued driving north following the signs (don't trust google maps on this one). Then, we found our way to the secluded Duli Beach.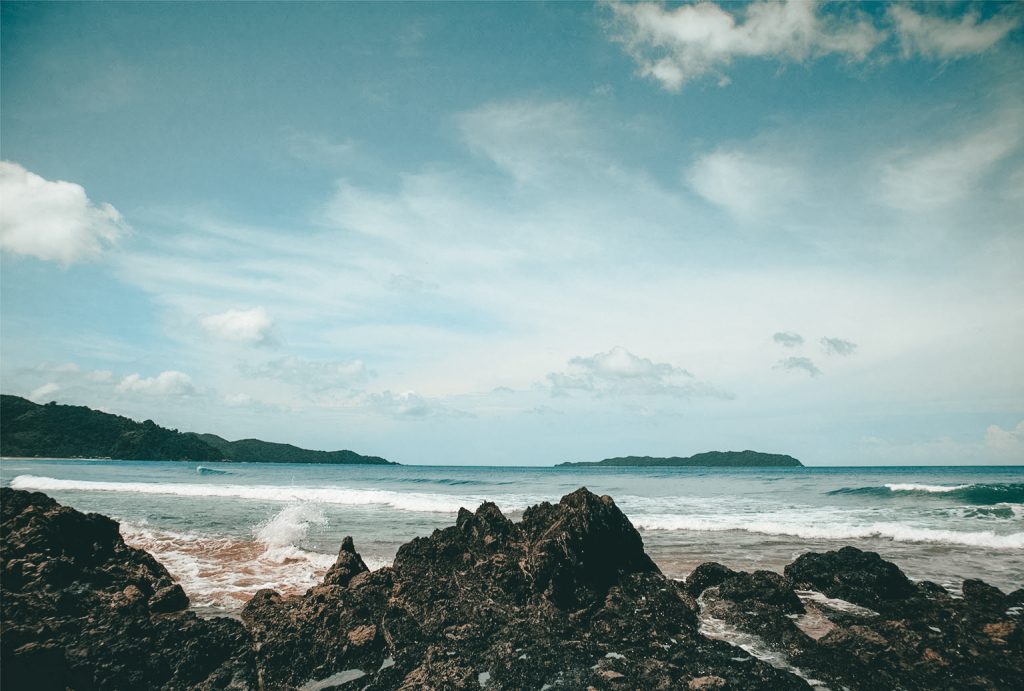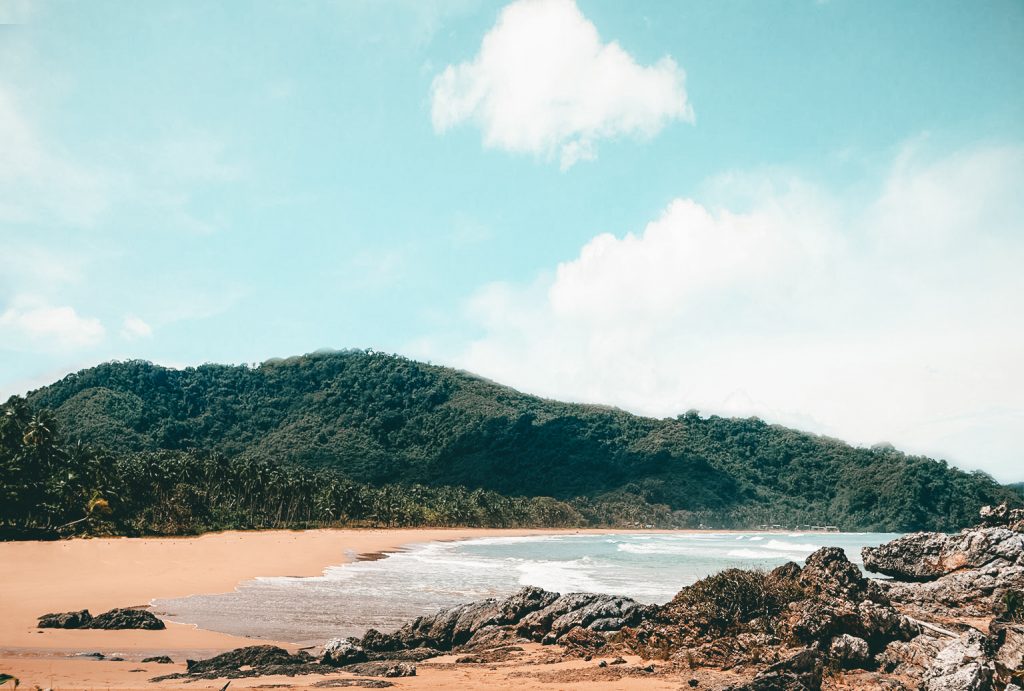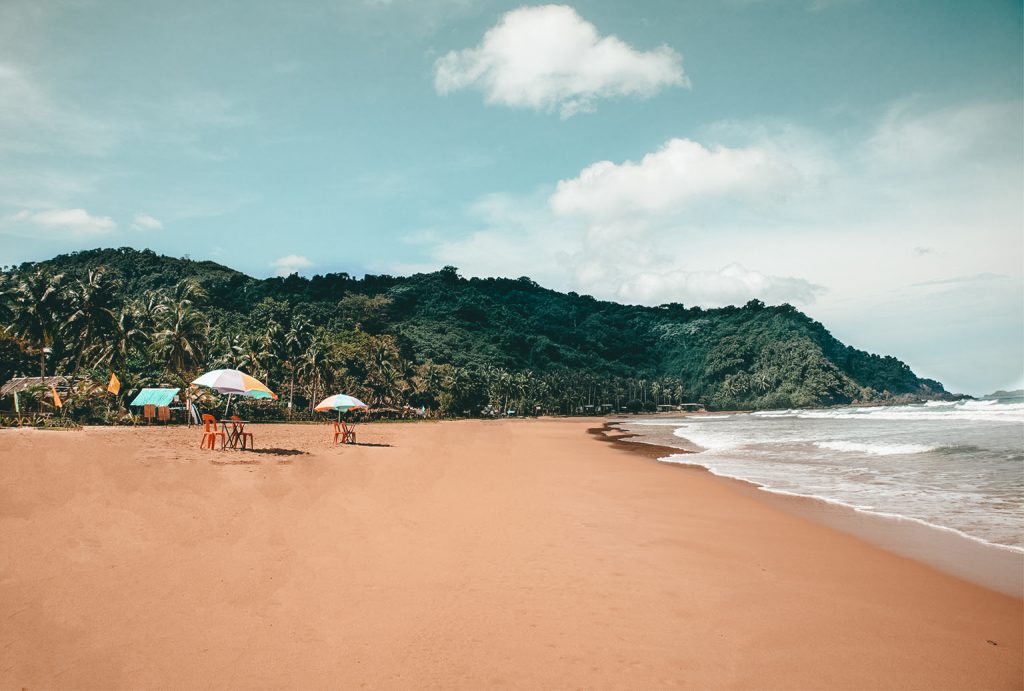 It's a famous spot for surfers to hangout too. There's not a lot of restaurants here but if you want a more peaceful place to relax, then this is for you.
Note: They charge P50/person entrance fee.
Marimegmeg Beach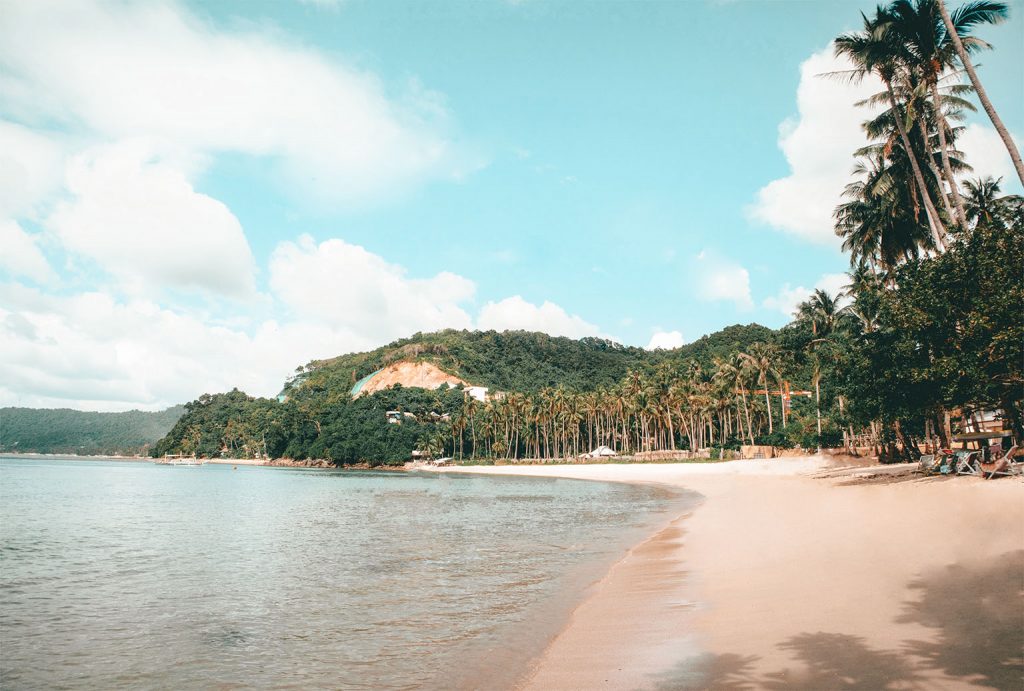 We didn't want to drive through the dirt road at night so we headed back to town before 5pm. But where to spend the rest of the afternoon? Marimegmeg Beach it is!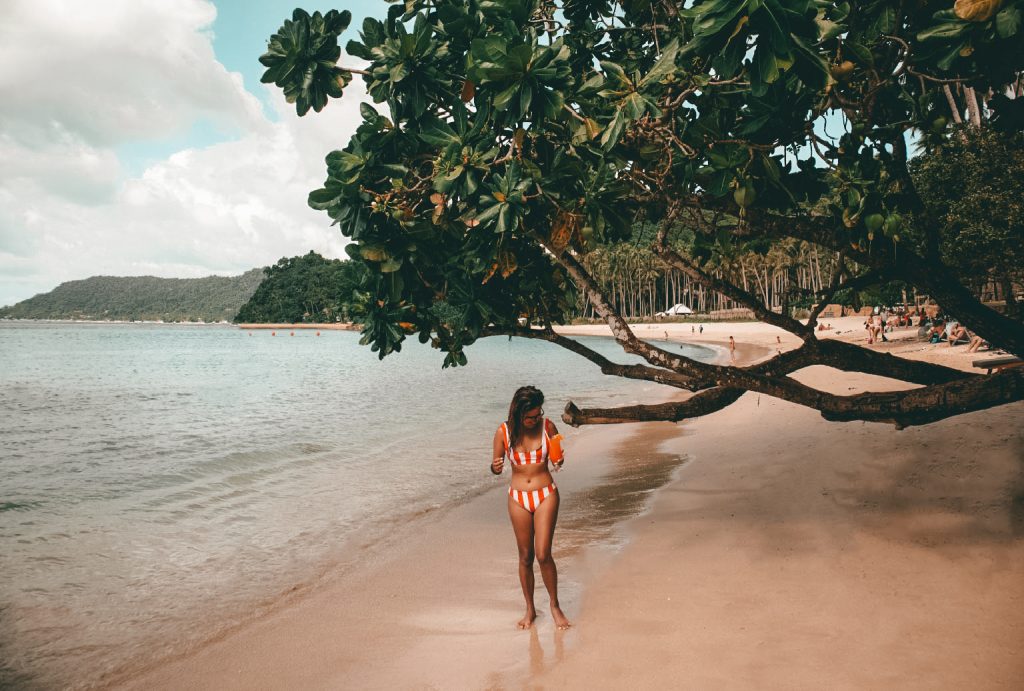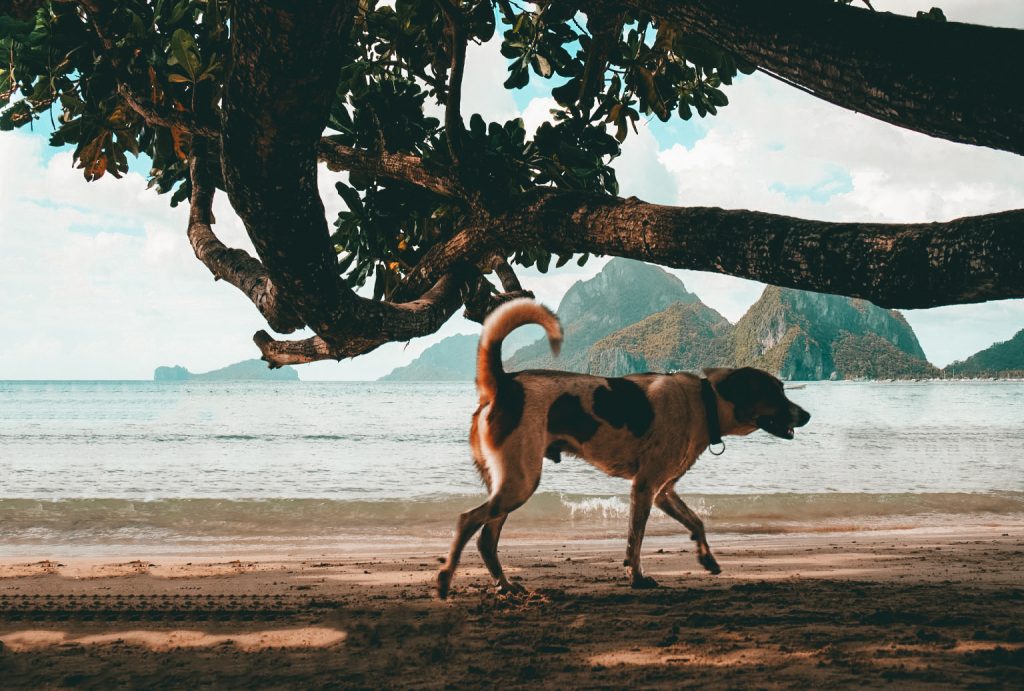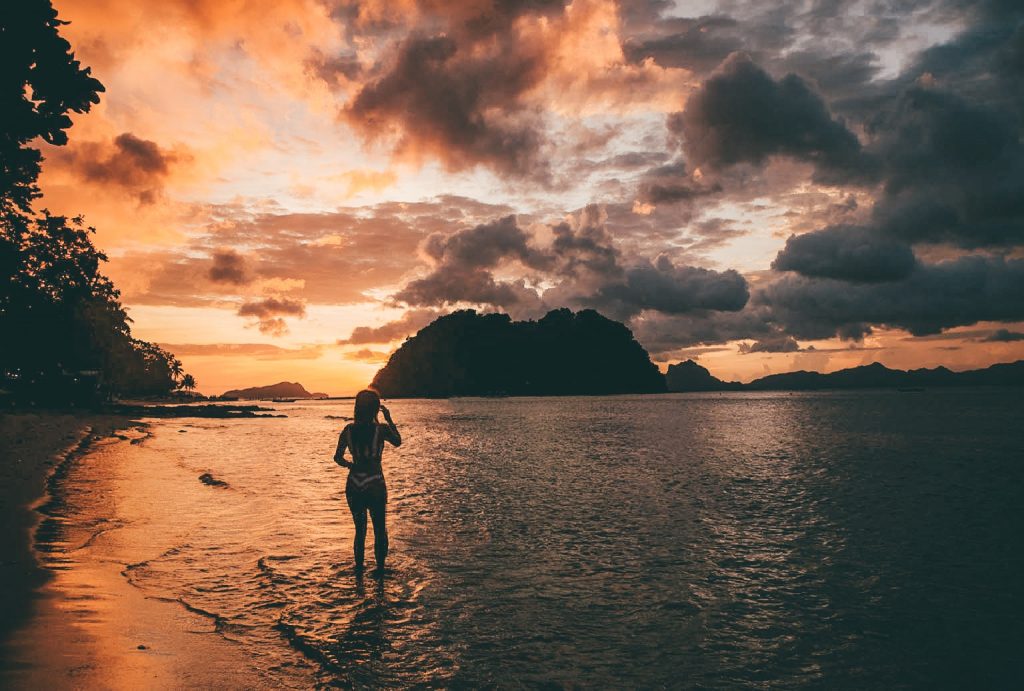 We actually spent an extra day here to just relax cuz we didn't feel like doing anything and it's absolutely worth it. El Nido sunsets are definitely the best!
Read More: Best Beaches in El Nido
El Nido Day Trip: Other Places to Visit
If you have a few more extra days in El Nido, you can visit these other places too:
Las Cabanas Beach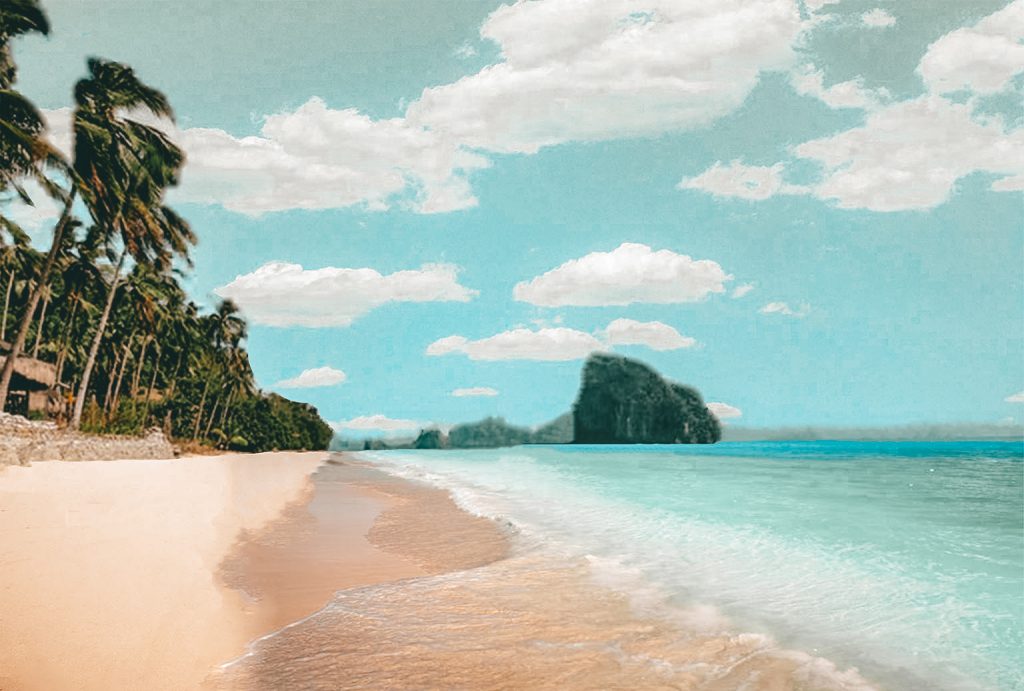 Used to be a part of Marimegmeg Beach but locals started changing its name after Las Cabanas Beach Resort. Just keep walking along the beach and you'll have another perfect place to relax and watch the sunset.
Mangrove Ecopark
Enjoy the walk along the mangrove forest that spans about 500 meters. Just follow the Taytay-El Nido National Highway after Marimegmeg Beach.
Taraw Cliff
If you like adventures and hiking with the view of the bay from the peak, then this is perfect for you! The best way to do it is by taking the original trail which is a lot more challenging and dangerous but it will bring you all the way to the top. The alternative option is to take the canopy walk for P400 including free helmet, harness and a guide for a small group which is short and safer.
Note: When doing the original route, make sure to book a guide who will assist you during the hike. You can book it in downtown the day prior. Rocks are sharp making the climb hard and dangerous.
Also Read: Best Beaches in El Nido