Wat Pho
Wat Pho is famous for its giant reclining Buddha. Along with this, you will also find more than one thousand other buddha images in the compound. Wat Pho is one of the largest and oldest in Bangkok. It is situated in the heart of the city approximately 10-minute walk from the Grand Palace.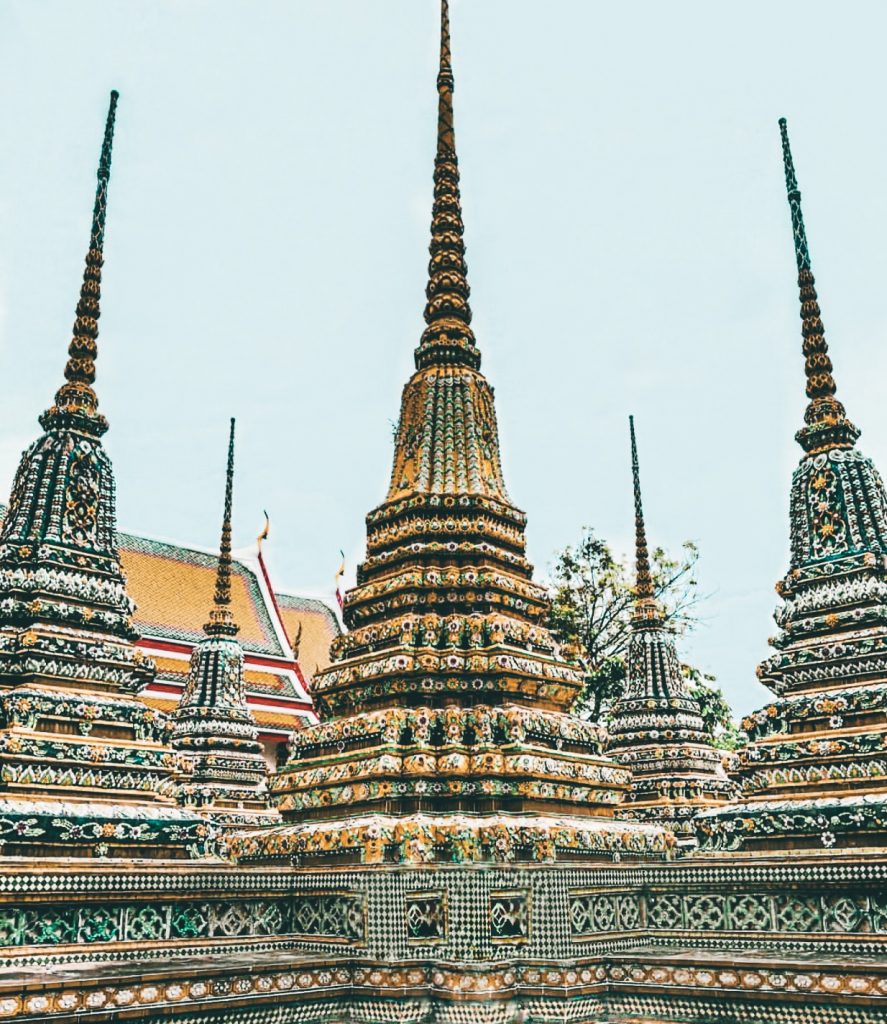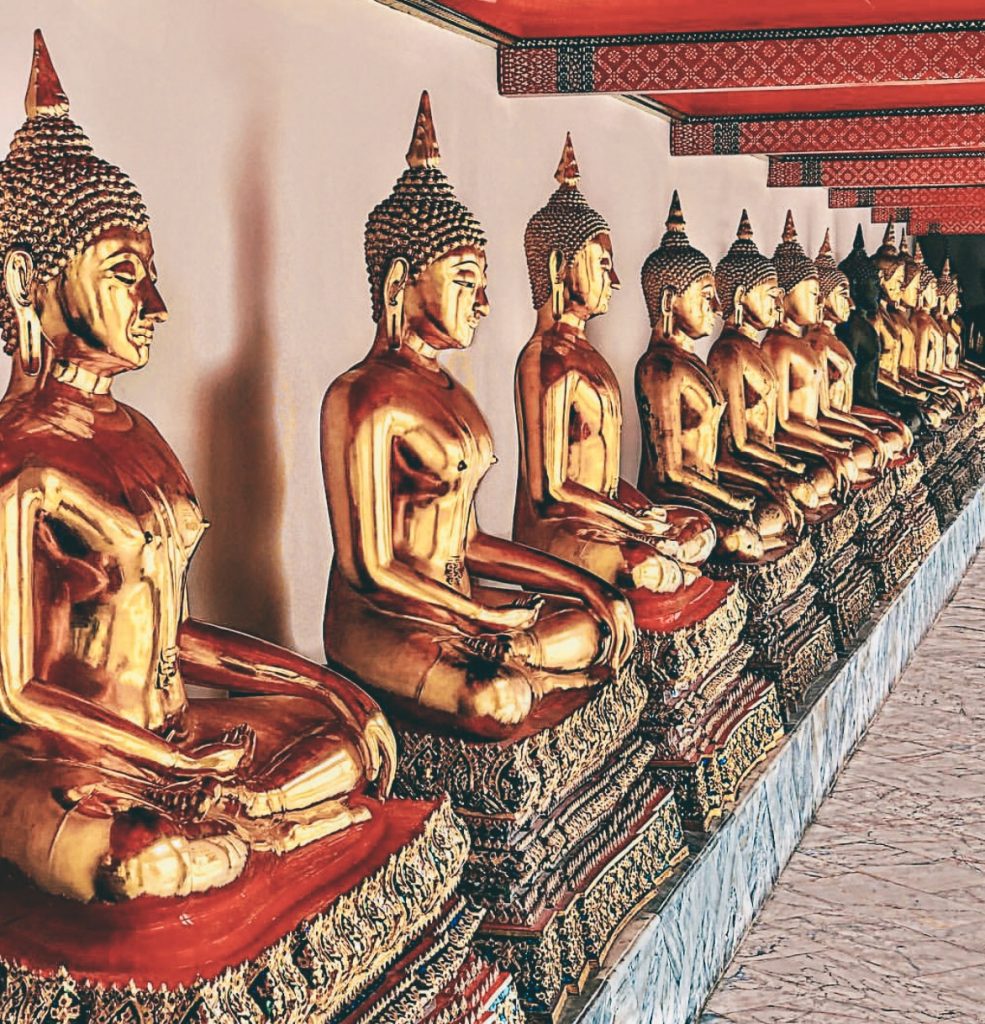 The temple is considered the first public university in Thailand teaching students about religion, science and literature in the form of murals and sculptures.
Reclining Buddha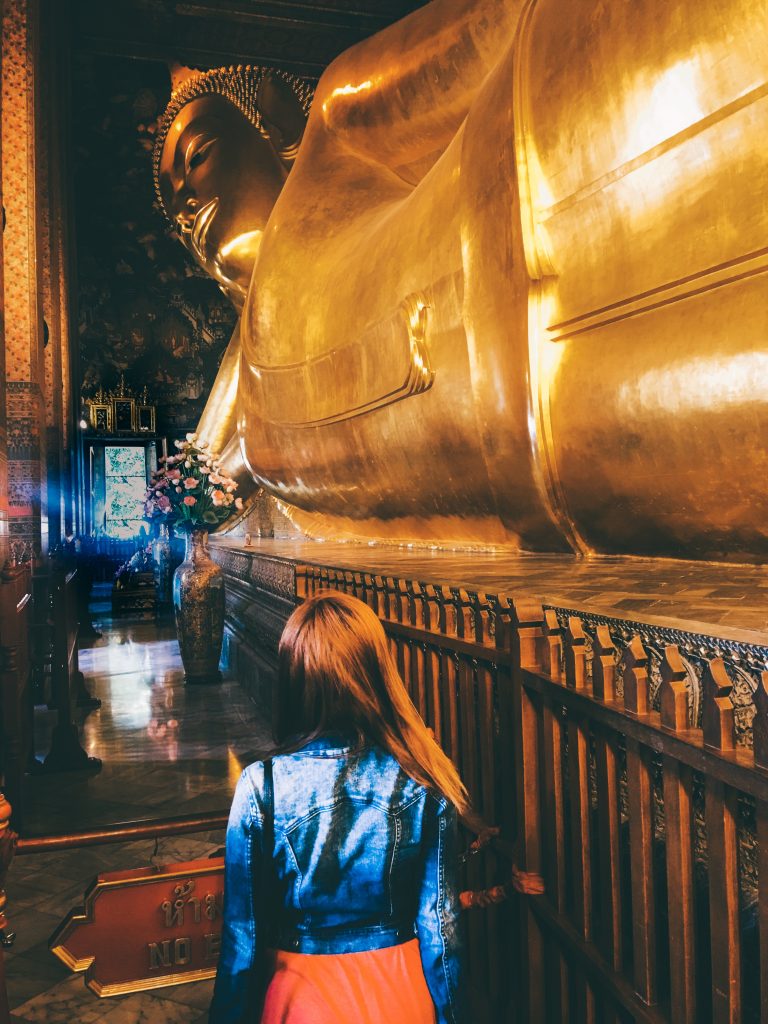 One of the highlights in visiting Wat Pho is the Reclining Buddha that measures 46 meters in length and 15 meters in height from the base to the topknot. Yes, it is that huge! That looks like it's made to barely fit inside the building.
Read More: Bangkok Travel Guide: Exploring Bangkok in 3 Days
Thai Massage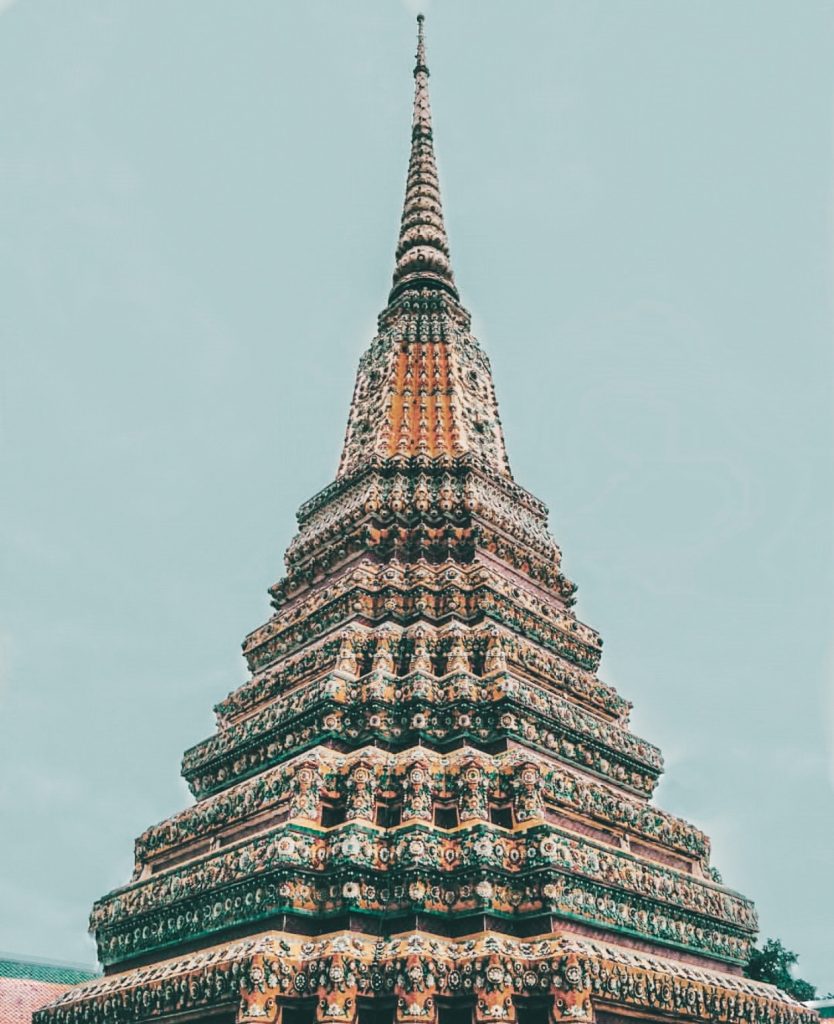 The temple also houses a school of Thai medicine and is known as the birthplace of Thai massage. Visiting the temples in a day can be quite tiring after having so much fun wandering around Bangkok so a traditional Thai massage is going to be another good experience.
A relaxing foot, head or shoulder massage sounds absolutely delightful and worth a try!
How to Get There
Wat Pho is located on Sanam Chai road and Maharaj road next to the Grand Palace. So if you are visiting the Grand Palace first, going here is just a 10-minute walk.

We stayed in Sukhumvit area so taking an Uber was the more convenient way for us.

Another option is for you to take a Chao Phraya Express Boat going to Tha Tien pier and just do a short walk.
Also Read: Tuk-Tuk Scam in Bangkok: Everything You Need To Know
Dress Code
Just like any other religious temple rules, dress politely. Avoid wearing clothes exposing shoulders and knees. Though wearing closed shoes is more comfortable, I suggest you wear something that you can take off easily because getting into the temples requires you to take them off.
Remember that these temples are significant and sacred so observe a proper dress code to avoid being denied entry.
Hours and Fees
Wat Pho
Operating hour: 08:00 – 18:30

Admission fee: 100 Baht

Free entry for children under the height of 120 cm.(4 feet)
Wat Po Thai Traditional Medical School (Thai Massage Service)
Operating hour: 08:00 – 17:00

Service Rate:
Thai massage 30 minutes for 260 Baht
Thai massage 1 hour for 420 Baht
Foot massage 30 minutes for 280 Baht
Foot massage 1 hour for 420 Baht
Spending a few days in Bangkok? Make sure to read my Bangkok Travel Guide!
Also beware of any Tuk-tuk Scam in Bangkok. Have fun exploring!
Follow me on Facebook and Instagram.
Make sure to subscribe to my newsletter to be updated and inspired with new travel destinations!
…AND feel free to email me if you have any questions or suggestions of blog topics you'd like me to write about.