Siem Reap, Cambodia
A door to the ancient world of the Khmer Empire and Angkor Wat
Siem Reap is situated in northwest Cambodia and is known as the gateway to the ruins of Angkor. A popular tourist destination that will cater to you from fancy restaurants to street foods and from modern hotels to guesthouses. Though prices here are comparably higher than other places in Cambodia due to its popularity, it is still one of the cheapest travel destination in Southeast Asia.
What To Do and See in Siem Reap
Sunrise at Angkor Wat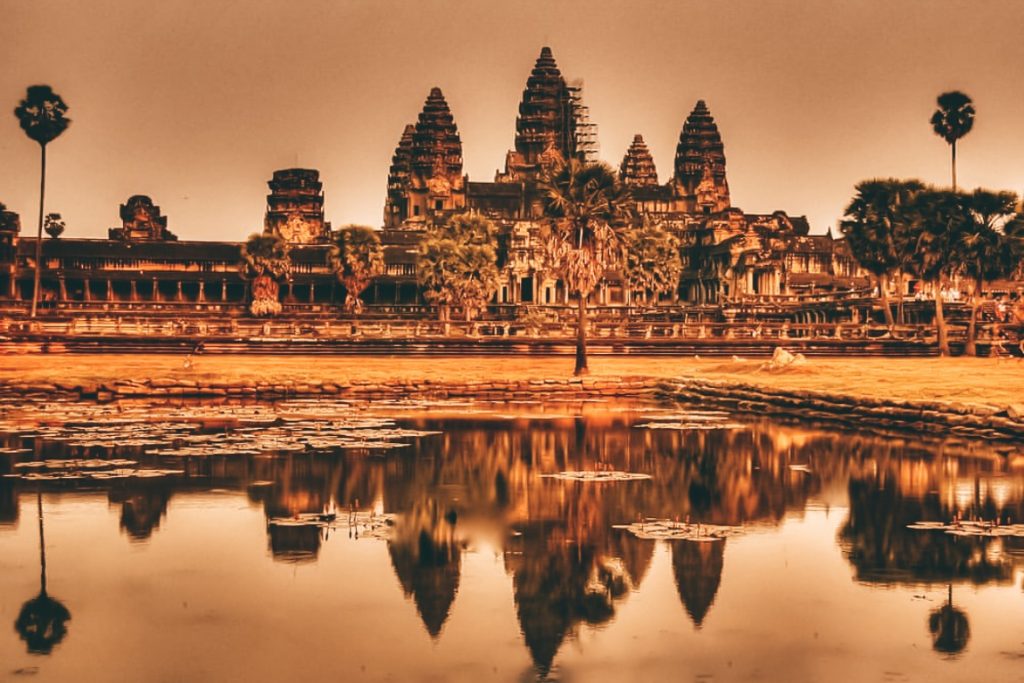 Visiting Angkor Wat is absolutely a must-do in Siem Reap. And there's no better way to start your day tour than watching the sunrise! What makes it more stunning is when you capture it in with the reflection of Angkor Wat in front of the pond on the left side of the temple. You will see the sun slowly rising from behind the temple with its different amazing colors. I am not a morning person but this an exception worth waking up early for! Most people do this as the first stop of their tours so expect to share this view with the crowd.
Read More: Angkor Wat Sunrise
Angkor Temple Tour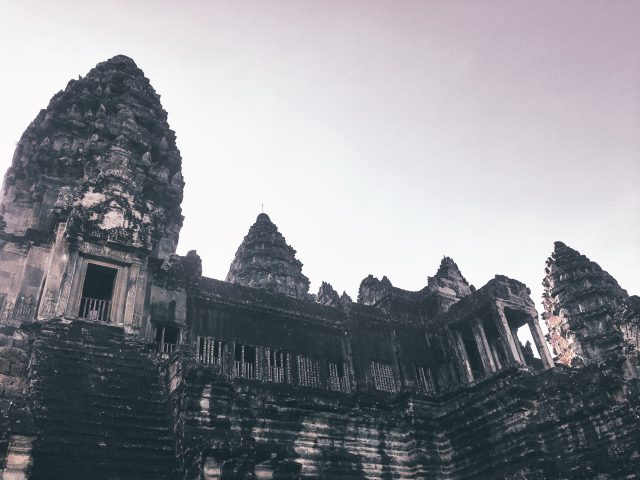 Angkor Wat is certainly the highlight in visiting Siem Reap and nobody should miss. Being one of the world's famous ancient sites, you'll absolutely end up getting templed out! Some travellers spend almost a week or more here and still don't get to see it all! But to those with limited time, I suggest you spend at least two days exploring the temples.
Angkor Pass: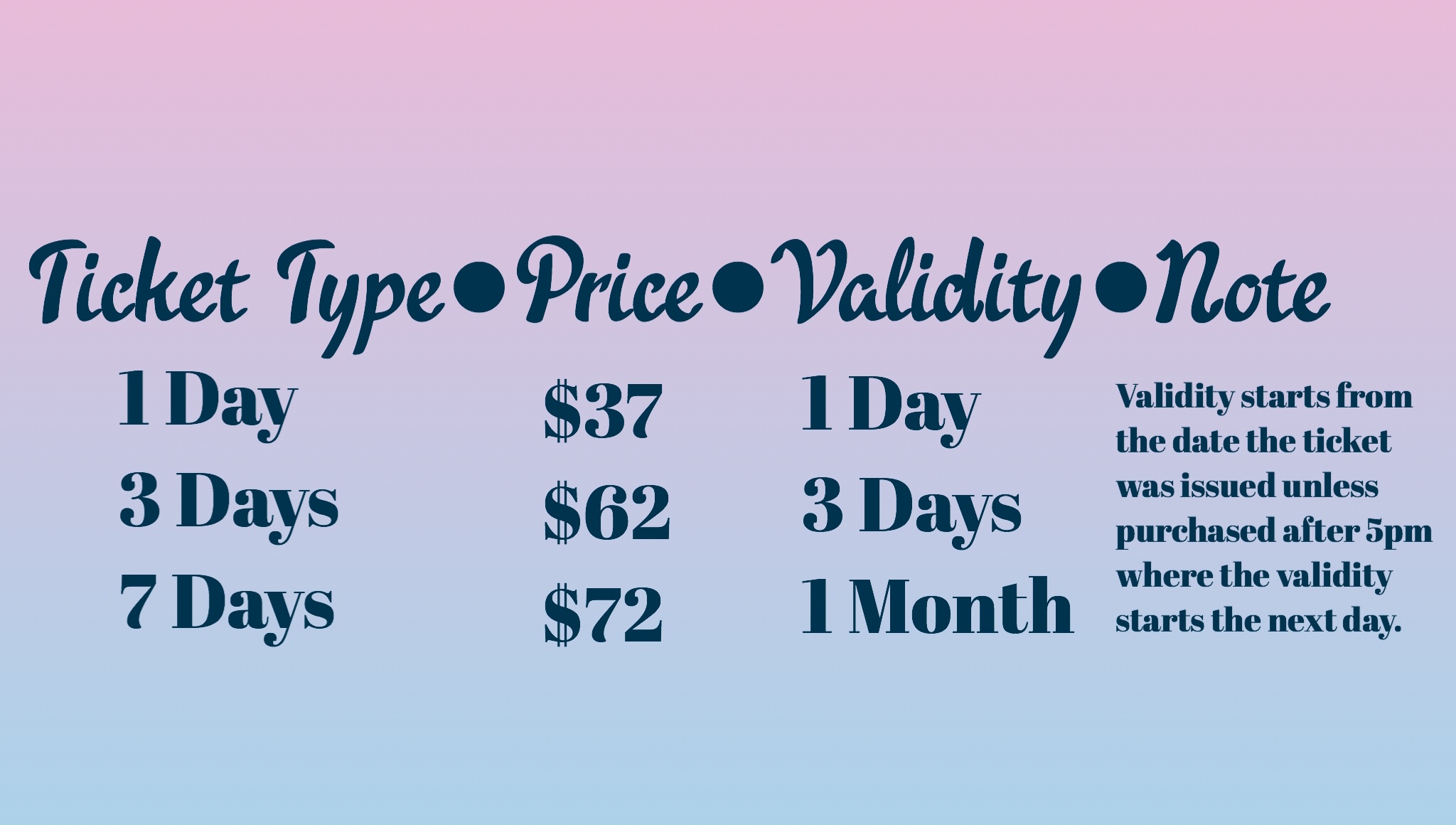 *Note: This applies only to foreign visitors. There is no discount for students but children under 12 are free. They now also accept cards with Visa, Mastercard, Union Pay, JCB, Discover and Diners Club.
Tour and Guide:
A lot of tourists are exploring the sites by themselves especially those who bought a 7-day pass without necessarily booking a tour guide. This allows them to take it slow and spend more time in each place.
There are people at the site who claim to be tour guides. You can book with them at your own risk, just agree with the price prior.
Some visitors hire their tuk-tuk drivers as a tour guide too. But make sure you hire someone who will go inside with you to tour you around and explain the history. Not the one who will just drop you and wait for you outside.
We decided to book a tour with a company we've found on TripAdvisor. It has good reviews from a lot of tourists so we were convinced. Our visit in Siem Reap was mainly for the Angkor Temples and want a guaranteed great experience. Well, it was worth it!
Having a fun and knowledgeable tour guide made us appreciate every detail of the history aside from how stunning the ancient temples look (they know the best spots and how to take great photos so it was a big plus!).
Pub Street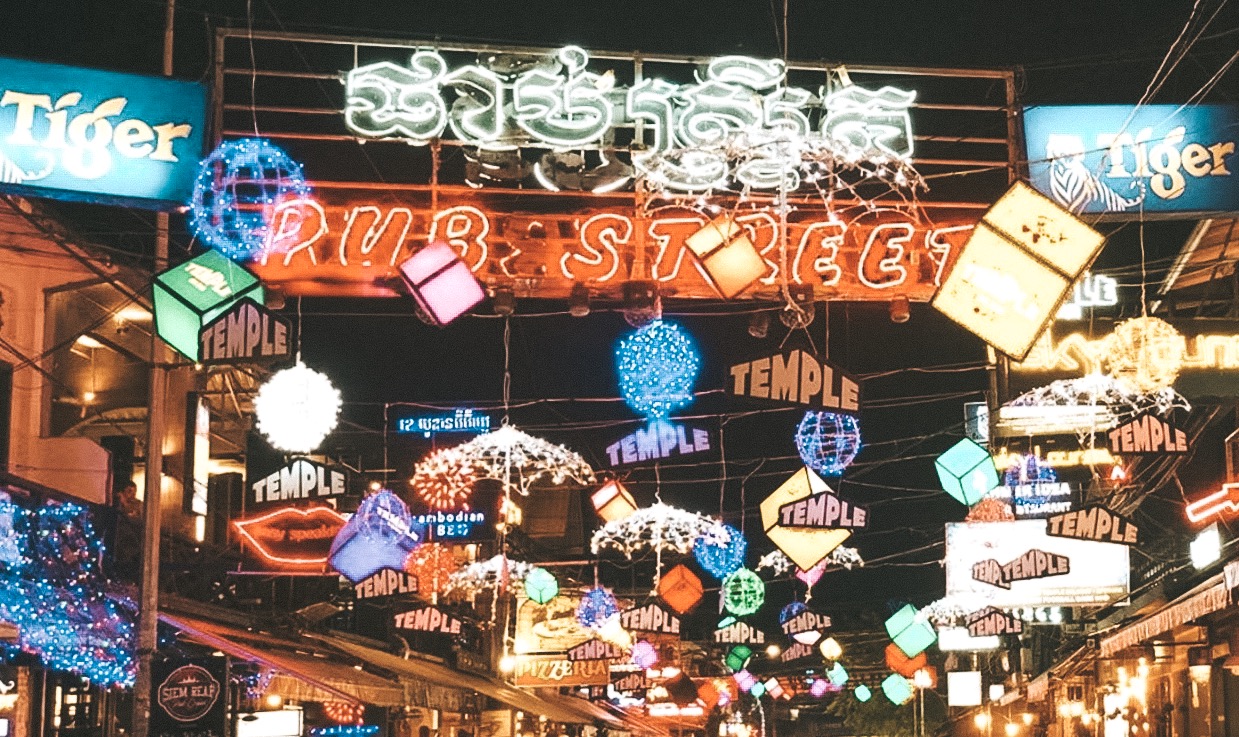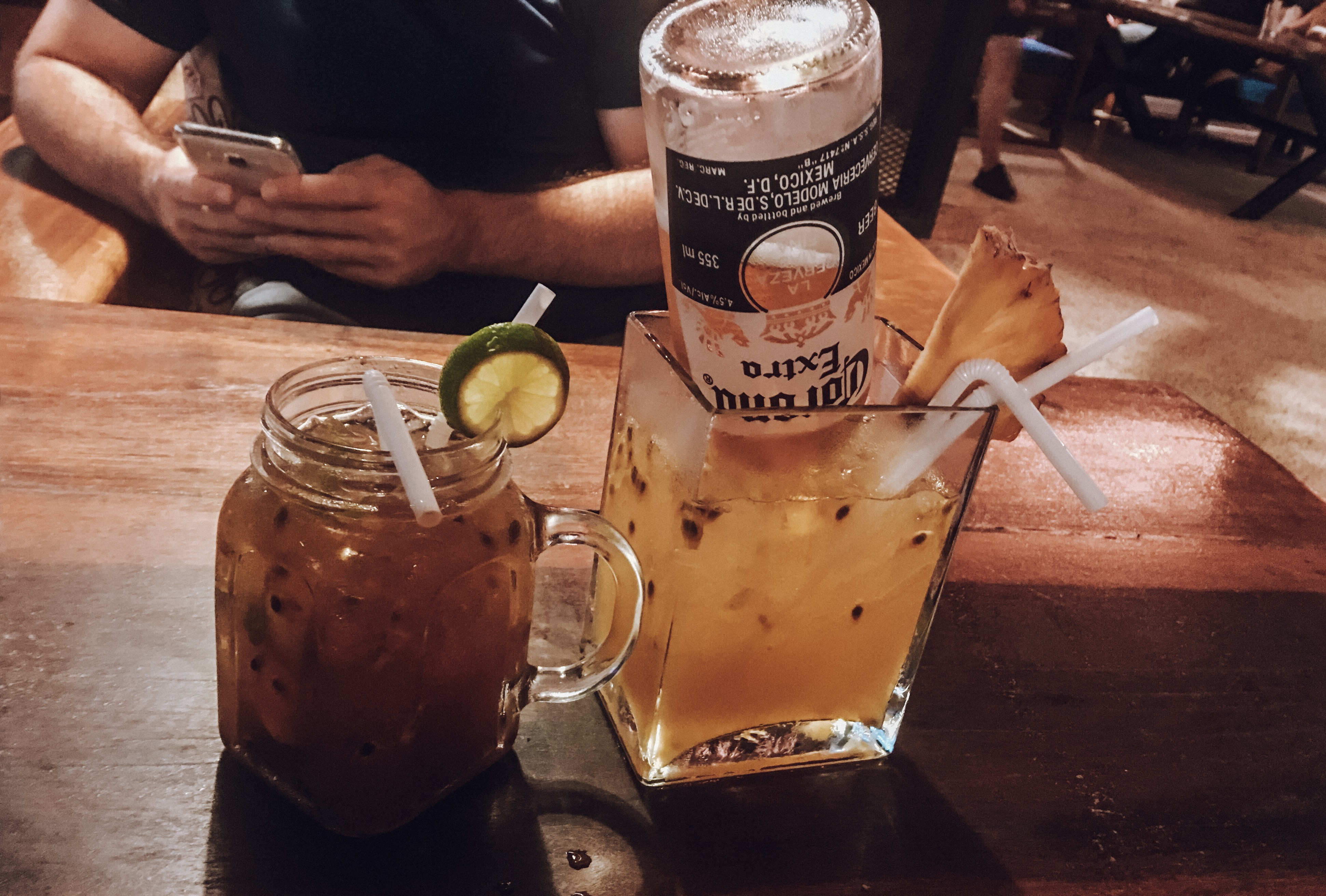 After a long day of exploring the countryside, it's time to chill at one of the restaurants with a glass of mojito or a bottle of beer while watching people passing by. Food prices range from relatively fair to expensive depending on the restaurant while alcohol wasn't too bad; a glass of margarita for as low as $1.50.
Night Market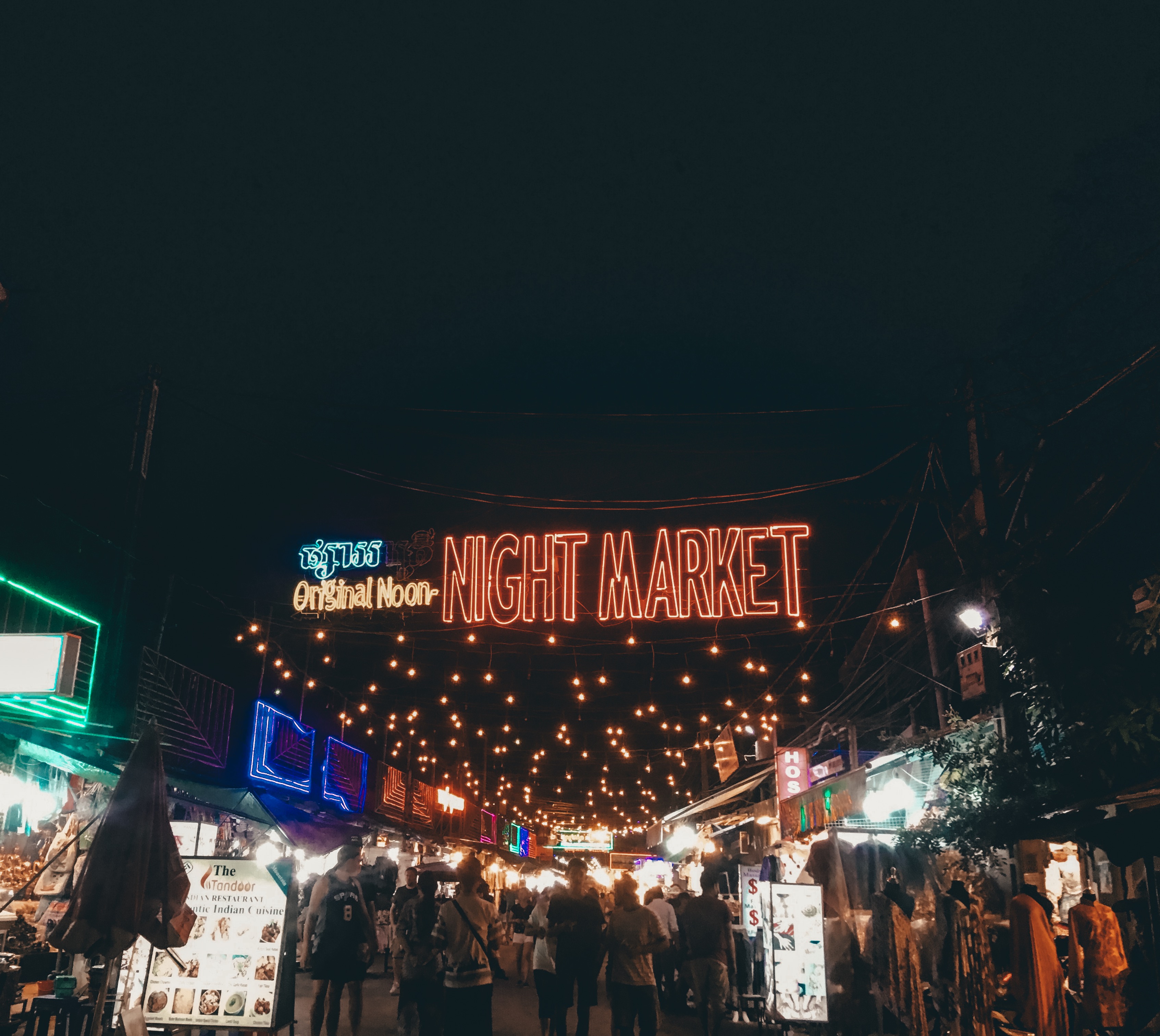 I don't think anyone should leave Siem Reap without buying souvenirs. But there's one thing I've learned that's true to most tourist places: you should be good at haggling or atleast try to get a fair price for yourself. Most vendors are wise enough at marking them double or even more than triple the regular prices.
It can be frustrating when they would initially offer a price for $15 which will suddenly go down to $7 when you started walking away. So if you have enough time to stroll, try to visit a few shops first before buying so you can compare prices.
Street Food
Always a must-try for every traveler everywhere! Not just for the experience but also because they're sooo good! In Cambodia you'll find different options of cooked dishes (fish, meat and vegetable), fruits (juices and shakes) and different kinds of dessert with our forever favorite fried ice cream and banana pancake (with nutella).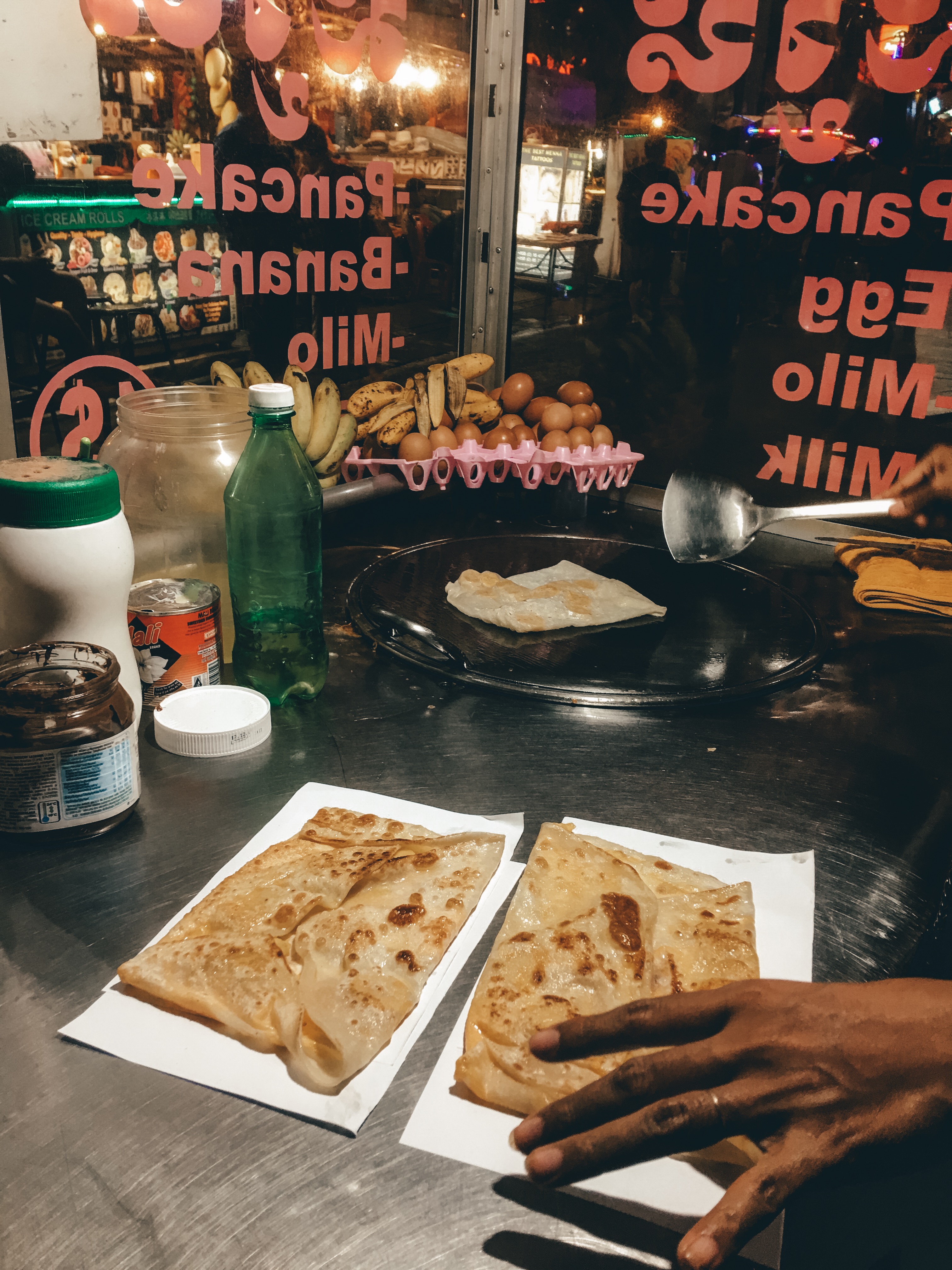 Also one of the famous must-try when you're in Cambodia are some fried creepy-crawlies like crickets, maggots, cockroach, giant water bug, scorpion, water snake and tarantula. They looked interesting but wasn't sure if we really want to try them until I took a picture completely unaware that there's a fee for taking photos unless we buy with them.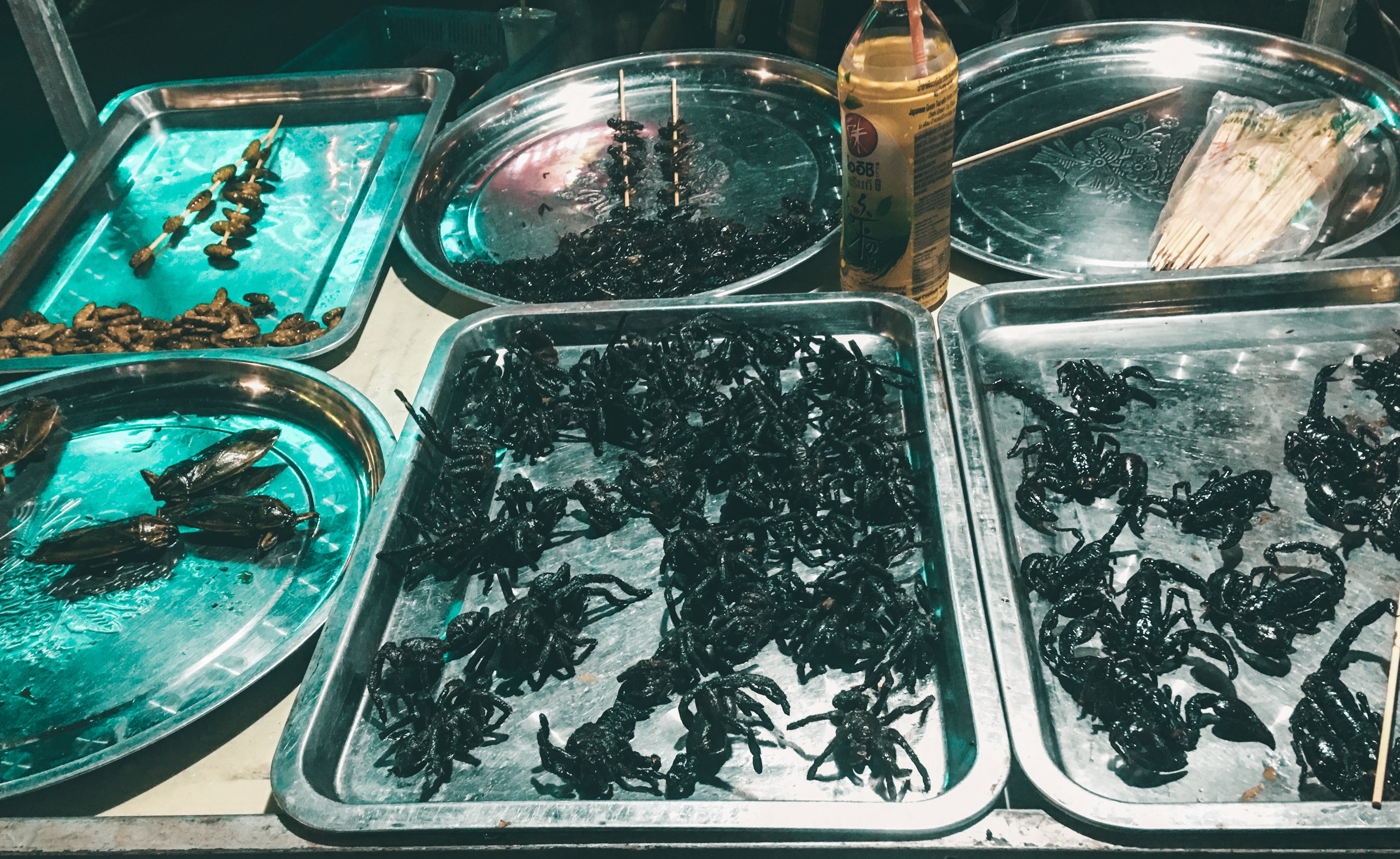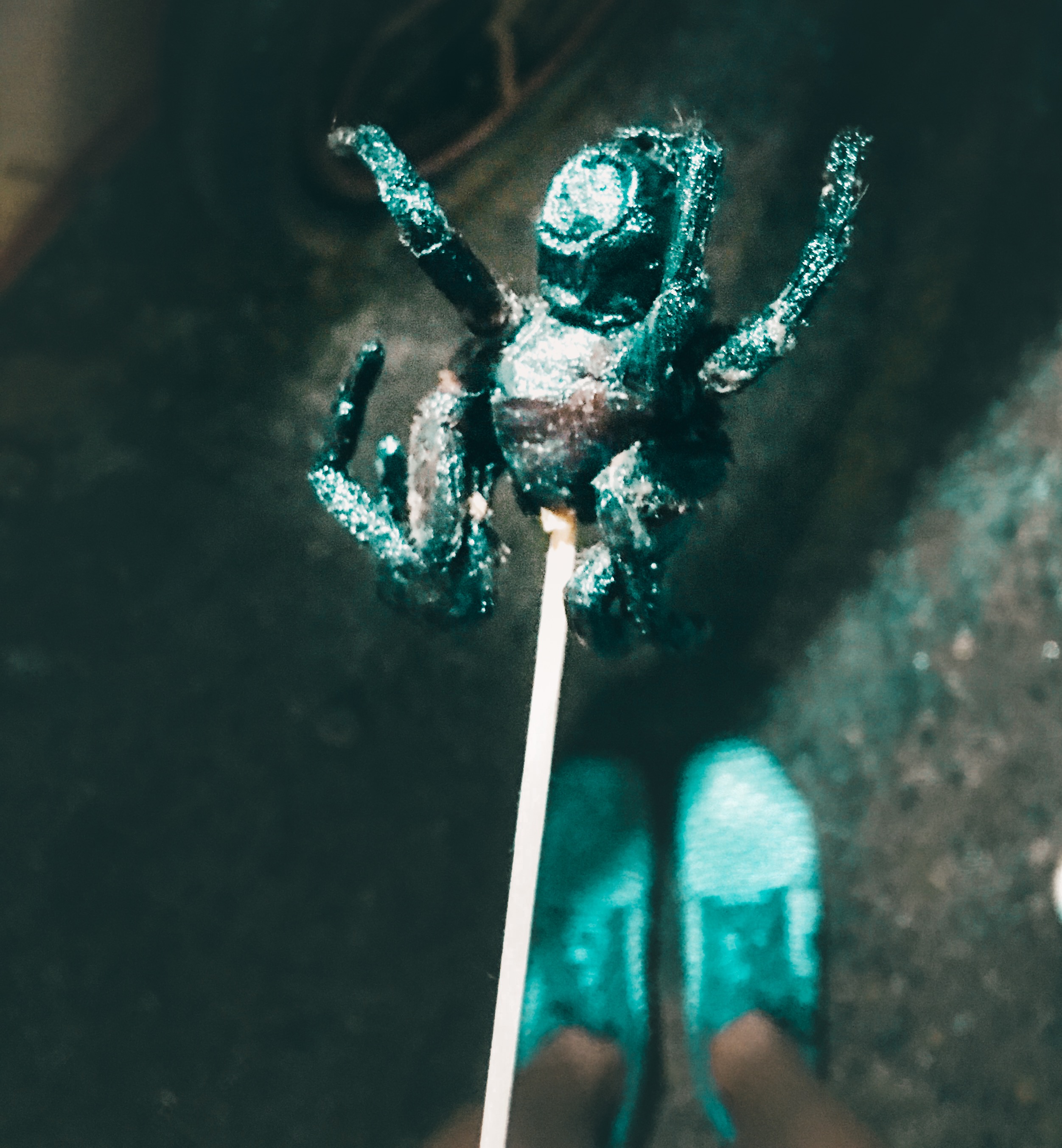 So, I didn't want to spend a dollar just for the photos, thought that maybe it's time to try them! We had sweet and salty seasoned deep-fried tarantula. It's crunchy but the leg part are a bit hairy and the body part had the juicy and creamy texture. It may not be the best one out there as it was fried and probably been sitting there for a few hours. But we had enough and not sure if we want to try it again. I guess we'll never know! Overall, street food in Cambodia taste good and affordable.
How to Get There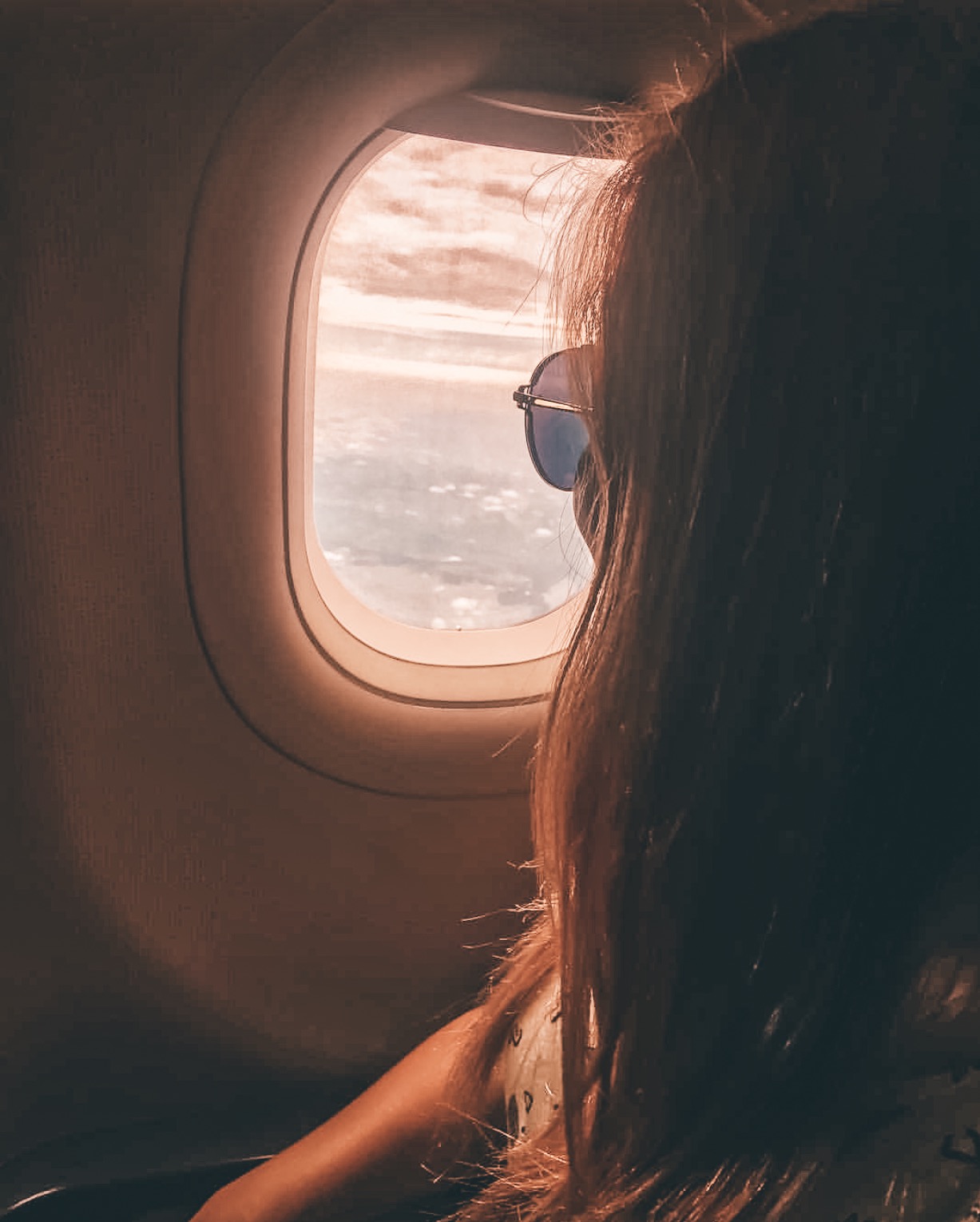 Tip: Airasia was our cheapest flight option in flying across the southeast Asian countries we visited and never had any issues. Remember to plan and book in advance to save money from flights.
From Manila

– flights via Kuala Lumpur for as low as P2990 ($56) with Airasia and direct flights with Cebu Pacific.
Flying from Kuala Lumpur

– flights can be as low as $20
There are a few options you can choose from depending on your budget and time. In our case, we had to fly from Don Mueang (DMK) airport to Siem Reap which you can get for as low as $31, not a bad price for a 1-hour flight.
The other two options are by bus and train which you will have to go through border controls. Be careful because there are many scams going on there. Some people will try to convince you to buy your visa in advance and remember to not fall for it because they are not real.
You have to go through the immigration yourself to be issued a visa or get a passport stamp.
Note: Most visitors can obtain visa upon arrival but more convenient to apply in advance to save time at the immigration. While members of ASEAN countries are exempted for a visa from 14 to 30 days of stay depending on the country you belong to.
Disclosure: Some of the links below are affiliate links, meaning at no additional cost to you, I will earn a commission if you click through and make a purchase.
How to Get Around
Aside from the temples, there's still a few more to do and see in Siem Reap. So, a way of getting around is an important thing to consider depending on how comfortable or adventurous you'd like your trip be.
Bicycle

. Most guesthouses and shops have bicycles for rent at $1-$2 per day which is an enjoyable way of going around the city.
Tuktuk

. It is great and the easiest way to get around for short distances. Trips that take up to 5 minutes usually cost between $1-$2 while distances across town is at $3. We never paid more than $2 for any ride in the city. Tour prices may vary depending on the type of tours and sites you'd like to see but usually it is around $15-$18 a day for a tuk tuk (guide not included). You'll just have to add a little bit more if you want to go for sunrise and/or sunset.
Car

. Siem reap can be very warm depending on the time of your visit, we chose to go on a tour with a private car. After walking around the temples on a sunny day, it's gonna be hot, sweaty and sticky. So getting into an air-conditioned car with a cold towel and water is a treat while your driver drives on a dusty road and drops you to the next location.
Note: Getting around with a motorbike would be one of the best option. Unfortunately, tourists are not legally allowed to rent a motorcycle in Siem Reap for some reason.
Where to Stay
Expensive hotels and resorts are already a bit outside the city center. Hotels under $30 is already a good deal for being 5-10 minutes walk to the Pub Street with a swimming pool.
Villa Indochine D' Angkor
Shadow Angkor Villa
Rithy Rine Angkor Residence
Golden Butterfly Villa
Things to Remember
Money changer are available and not hard to find. If you already have US dollars, then you can use it since it is accepted everywhere.

Wear comfortable clothes depending on the time of the year you're visiting but it's going to be mostly hot.

Being in Pub Street doesn't mean food and drinks are expensive, you'll just have to look for food and drinks prices at restaurants that suit your budget.

For budget travelers, try to book at places 5-10 minute walk from the Pub Street, to avoid noise especially at night and not too far to go to the center area.
Did you follow me on Instagram and Facebook yet?